HIGH SCHOOL GRADUATION RATE
TOTAL SCHOLARSHIP RECIPIENTS
IN VALUED SCHOLARSHIP ASSISTANCE
"MOKAN is not only a winning program, but you're going to be around winning people who want what's best for you & your family. They are going to teach & push you to be the best version of yourself on & off the court."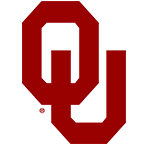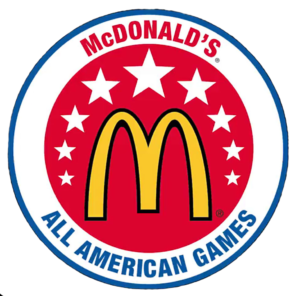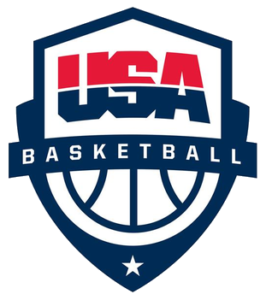 USA BASKETBALL GOLD MEDALISTs

"MOKAN believed in me when others didn't. They really challenged me both academically & athletically. They've been in my corner from day one & I'm really thankful for everything they've done for me over the years."

Sacramento Kings
University of Kentucky


"I was developed on and off the court through MOKAN. Without the exposure MOKAN provided, I wouldn't have had the same opportunities to continue my career at the college level"

Boston Celtics
Southern Methodist University

"Everyone gets coached and you will be held accountable. It was a demanding environment and I'm glad I was a part of it because it was crucial in preparing me for the college game."
"When I think MOKAN, I think FAMILY. So many special relationships. I loved the basketball portion but it was about so much more. I'm proud to be an alum of the best program in the country!"
"My MOKAN coaches pushed & challenged me. I was exposed to high level coaching & teaching before I got to Indiana and it prepared me to be able to contribute as a freshman."
2015: 3 MOKAN ALUMNI IN FINAL FOUR
NCAA DIV. II & III STUDENT-ATHLETES
"NBA star Kevin Durant partnering with Kansas City-based AAU basketball program MOKAN Elite" KEVIN DURANT SPEAKING WITH MOKAN STUDENT-ATHLETES AT AN EXCLUSIVE TEAM DINNER
KEVIN DURANT WITH MOKAN FOUNDER & HIGH SCHOOL PROGRAM DIRECTOR, MATT SUTHER
TRAE YOUNG COMPETING WITH LEBRON JAMES IN DRILLS AT THE NIKE BASKETBALL ACADEMY IN LOS ANGELES, CA
trae young
michael porter, jr.
trae young
michael porter, jr.
shake milton
shake milton
trae young
michael porter, jr.
willie cauley
alec burks
jackie carmichael
semi ojeleye
"tum Tum" nairn
shake milton
frank williams
willie cauley
semi ojeleye
michael porter, jr.
trae young
derrick walker
malik hall
jontay porter
roman wilson
israel barnes
blaise keita
isiaih mosley
semi ojeleye
"tum tum" nairn
trae young
NIKE ELITE YOUTH BASKETBALL LEAGUE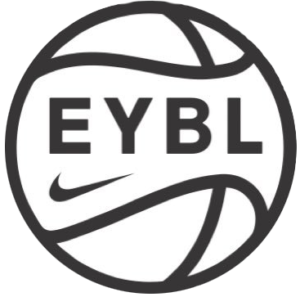 Nike revolutionized the grassroots basketball scene when they formed the elite youth basketball league (EYBL).

The EYBL consists of the top 40 travel teams in the country in a unified league focused on a consistent high level of play.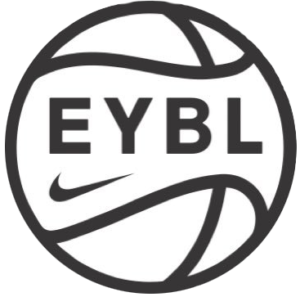 #1 NBA DRAFT PICK
2012-2016
NBA Rookie of the year
2014, 2015, 2017
27 OF 60 PLAYERS IN 2017 NBA DRAFT
9/12 PLAYERS FROM USA U19 TEAM
19 of 27 2017 MCDONALD'S ALL-AMERICANs
260 EYBL ALUMS IN 2017 NCAA TOURNAMENT
#1 ranked Player
2011-2017
TOP 24 TEAMS FOLLOWING REGULAR SEASON PLAY QUALIFY FOR
"The Peach Jam is as good of basketball as you will see on the amateur level. It has a March Madness feel to it. You'll watch games where at least half the guys on the court are going to be NBA players."
-Jerry Meyer, Director of Basketball Scouting for 247 Sports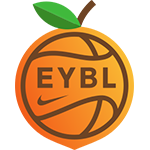 2012
2013
2014
2015
2016
2017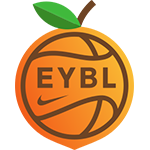 SPECIAL EDITION KDX FOR 2017 NIKE PEACH JAM QUALIFIERS
"The thing about MOKAN is that it's ran like a college team. We watched film all the time and always had a highly structured schedule. I really feel like I'm prepared to play at the next level because I played for MOKAN."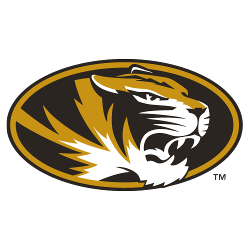 2016: #1 ranked 17u team in the country
nationally ranked teams
2013-2017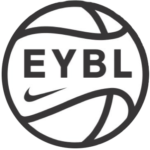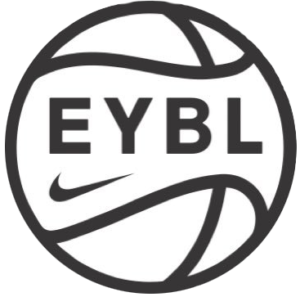 2016-2017: most eybl wins
major tournament championships
3 NATIONAL TELEVISION APPEARANCES